All I can think about lately is the upcoming wedding season and how pumped I am for the world to be warm and green and pretty again. From these obsessive thoughts of beautiful weather came the idea to put together a list of venues in the Indianapolis area that have awesome outdoor spaces. So I made a short list of some venues that I've worked at before and some that I'd like to work at soon that have, in my opinion, some great outside areas for holding a ceremony, reception, or just have awesome backdrops for portraits. Here's what I came up with.
The Garden Terrace at the Indianapolis Museum of Art | Indianapolis, IN
(images courtesy of ima.org and Honey & Salt)
This space is amazing. The inside of the building feels sophisticated and has a lot of vintage charm. The gardens surrounding the terrace are stunning. I love this venue because there are so many areas that are perfect for photos. There's so much variety without every having to leave the grounds. The Garden Terrace seats 60 and is perfect for a couple looking for a more intimate wedding. Take a look at Zach & Leslie's Garden Terrace elopement for images of this lovely location.
Mustard Seed Gardens | Noblesville, IN
(images by Stuart Meyer photography & courtesy of mustardseedgardens.com)
We've yet to have the pleasure of shooting a wedding here, but the charm of the location is undeniable. If you're a bride looking for a rustic venue near Indianapolis, you have to look into this space. I love the vaulted raw wood ceiling and all. those. lights.
Mavris Arts & Events | Indianapolis, IN
(images by Honey & Salt)
If I had to choose just one venue to shoot at for the rest of my life, Mavris would be a top contender. It's located in downtown Indianapolis, and manages to have both a great urban feel and also a rustic vibe. As a blank canvas, the space is stunning with exposed brick walls, polished wood floors, and exposed ductwork. Add your decor and the place is out of this world gorgeous. You can see weddings we shot at Mavris here and here.

The garden is a perfect hangout spot (yes, there is a second bar outside), they are set up for both indoor and outdoor ceremonies, and the staff are amazing. Every wedding we've shot here has gone off without a hitch because of the dedication and professionalism of the staff. You should also know that the food is amazing. Get more information about booking this location here.
The Mansion at Oak Hill | Carmel, IN
(images courtesy of oakhillmansion.com)

The Mansion at Oak Hill is a stunner. I love a venue with diverse opportunities for making photos, so this place hits a real sweet spot for me. It's wooded areas, manicured gardens, and of course, the beautiful mansion. The building has a southern charm feel that makes me want to sit outside on a porch and drink sweet tea. I am really excited to work here in the future.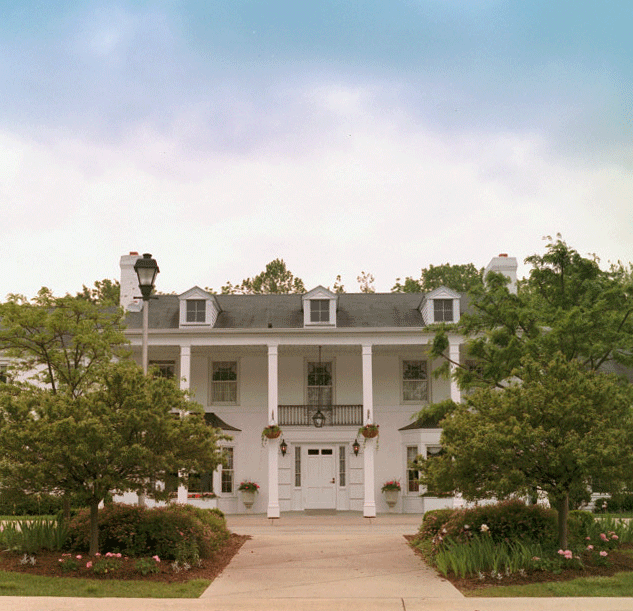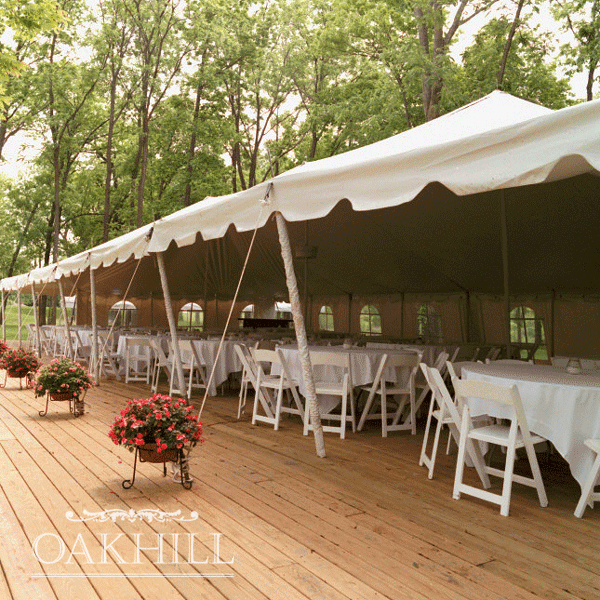 Laurel Hall | Indianapolis, IN
Something about Laurel Hall makes me think of The Great Gatsby. There's an elegance about the place that draws me right in. The building is gorgeous and I am in love with the windows in the reception area. Don't let the vinyl tablecloths in the photo below fool you, the space looks extremely upscale when it's full of dark chairs and crisp white tablecloths. Be sure to head over to their website for more photos and information about this venue.
Avon Gardens | Avon, IN
(image courtesy of avongardens.com)
I shot one of my very first weddings at Avon Gardens. Just like the IMA there are almost endless opportunities for beautiful photos in the gardens. They have a few options for ceremony locations (one is under a giant tree) and the reception area comes already tented with a dance floor. One of the things I really love about Avon Gardens is the freedom they give their couples. They have no exclusive caterers, dj's, ect, so you won't have your options limited by those kinds of partnerships. The grounds stay beautiful from early April all the way through late fall. If you are looking for a great outdoor wedding site that's low fuss and gives you lots of room to personalize and/or DIY, I would say take a look at what Avon Gardens has to offer.
Ritz Charles Garden Pavilion | Carmel, IN
I love the clean lines, vaulted ceiling, and non-stop windows of this venue. It's a blank canvas when it comes to decorating, and I think just about any decor or style would fit right in with space. It seems like they are able to do ceremony & reception or reception only events. I'm hoping we get the chance to photograph a wedding here soon. I bet this place is like heaven when the Indiana summer sunset shines through all that glass.


The Eiteljorg Museum | Indianapolis, IN
(images courtesy of eiteljorg.org and indyweddingvenues.com)
Oh man, there are so many beautiful areas for photos at the Eiteljorg. When you consider that it's just a few short minutes from the circle, it's next door to White River State Park, and sits right on the canal, the possibilities are nearly endless. I've shot portrait sessions on the Eiteljorg grounds with fantastic results (check out Joe & Stacie's engagement photos), so I am anxious to get a chance to work a wedding here.
So, that's my list of Indianapolis area venues that have beautiful outdoor spaces. If you know of a great location that we didn't mention, please feel free to contact me here. I'm totally open to doing another post and get the information out there to happy couples looking for the perfect spot to get hitched.

Oh, and for the record, I have no affiliation with any of these venues.